Пестрый
2019. Jul. 19. - 2019. Sep. 15.
Contemporary Russian Poster Design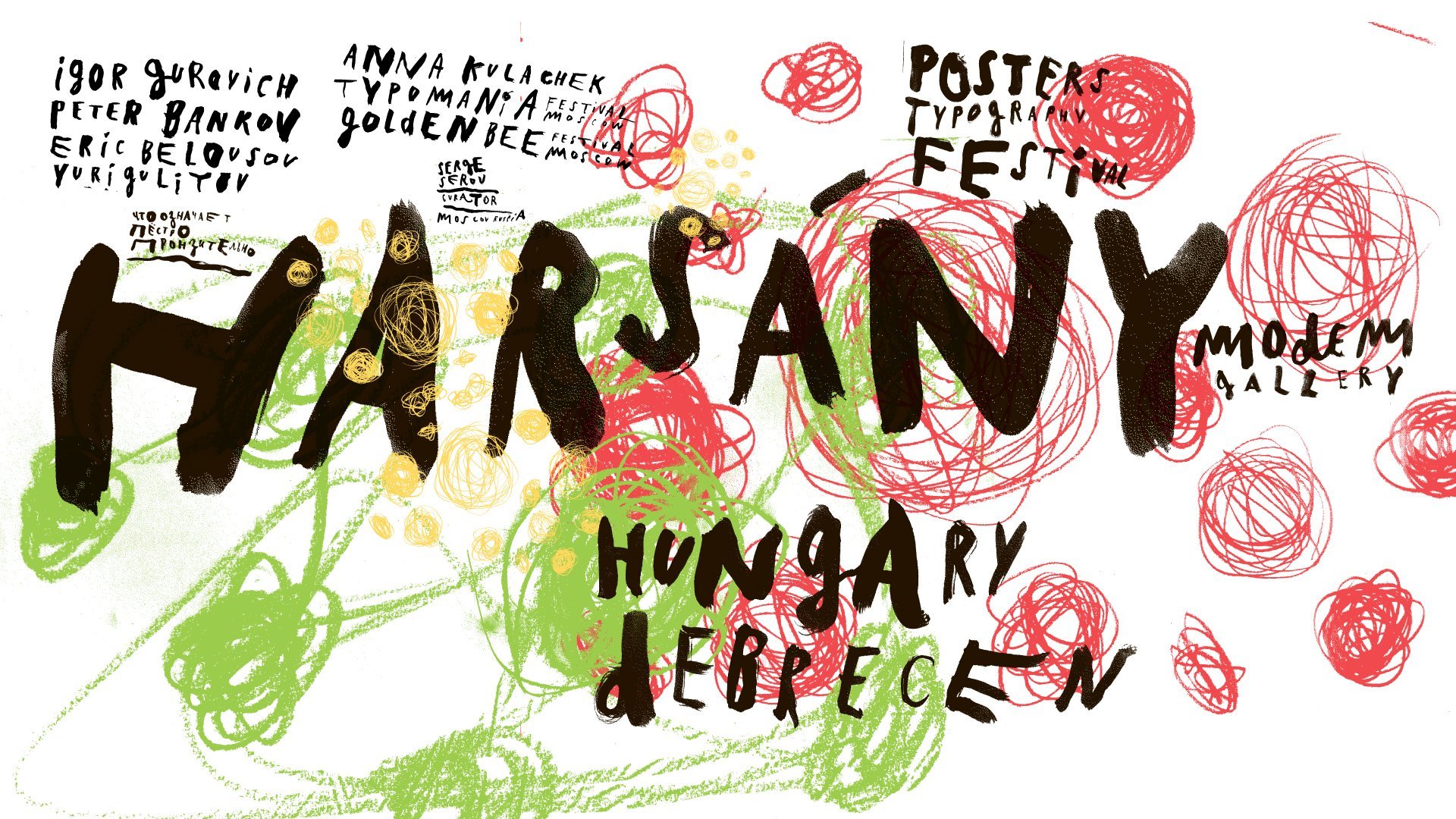 In the summer of 2019, the most prominent artists of the contemporary Russian poster art, graphic design, and typography are invited to the ground floor exhibition hall of the MODEM Modern and Contemporary Arts Centre to reveal and display the known and recognised studios and creators in the centres of the world thirty years after the regime change. Are the Russian way of thinking and mentality recognisable in the contemporary visuality? Are they interrelated with the revolutionary, modern, and propagandistic design that we know as well? How much do its loudness and crudeness meet the stereotypes expected by the West? We primarily try to find answers to these questions at the exhibition, while the works listed here show us what Russian calligraphy is about and whether Russian school or Russian design exist at all.
The exhibition was inspired by the immense craving that took over me during my first trip to Russia in 2014. And it has grown year by year. That "if only" word, having seen the variety and different layers, one on top of the other, of Russian design, that I experienced there as a Hungarian designer. We invited – longing for new ways to discover – the most important artists of contemporary Russian poster art, graphic art and typography to the exhibition opening in the summer of 2019 at the MODEM Centre for Modern and Contemporary Arts, to put on display, 30 years after the change of the regime, the Russain workshops and artists known and renowned in the centres of the world. Peter Bankov with his unbelievable gestures, expressive appearance and huge heart. Igor Gurovich, the seeker of truth and the way, the pundit of his generation. That is how we have Eric Beleusov with his work in the space, whose tracks are followed by his contemporaries and the youth of today in consequence of his very sober, but very good graphical solutions. Yuri Gulitov, the great summarizer, who is characterized by the projects built up with great precision, and last, but definitely not least Anna, who in spite of being young, amazes the spectators with her unbelievably clever and thought out geometrical schemes. In the exhibition titled Harsh we are chiefly looking for the answer to the question of whether Russian thinking and mentality can be recognized in the contemporary visuality, if it is connected in some way to revolutionary, modern and propaganda design known by us as well, and to what extent its harshness, its rawness matches the stereotypes required by the West. Is there such a thing as Russian school, Russian design at all?
Major Lajos curator
Artists:
Peter Bankov / Igor Gurovich / Eric Belousov / Anna Kulachek / Dmitry Kavko
Festivals:
TYPOMANIA / GOLDEN BEE
Curators:
Szergej Szerov / Major Lajos
The exhibition is on view until 15 th September 2019.