Пестрый Contemporary Russian Design – opening day
2019. Jul. 19.
17:00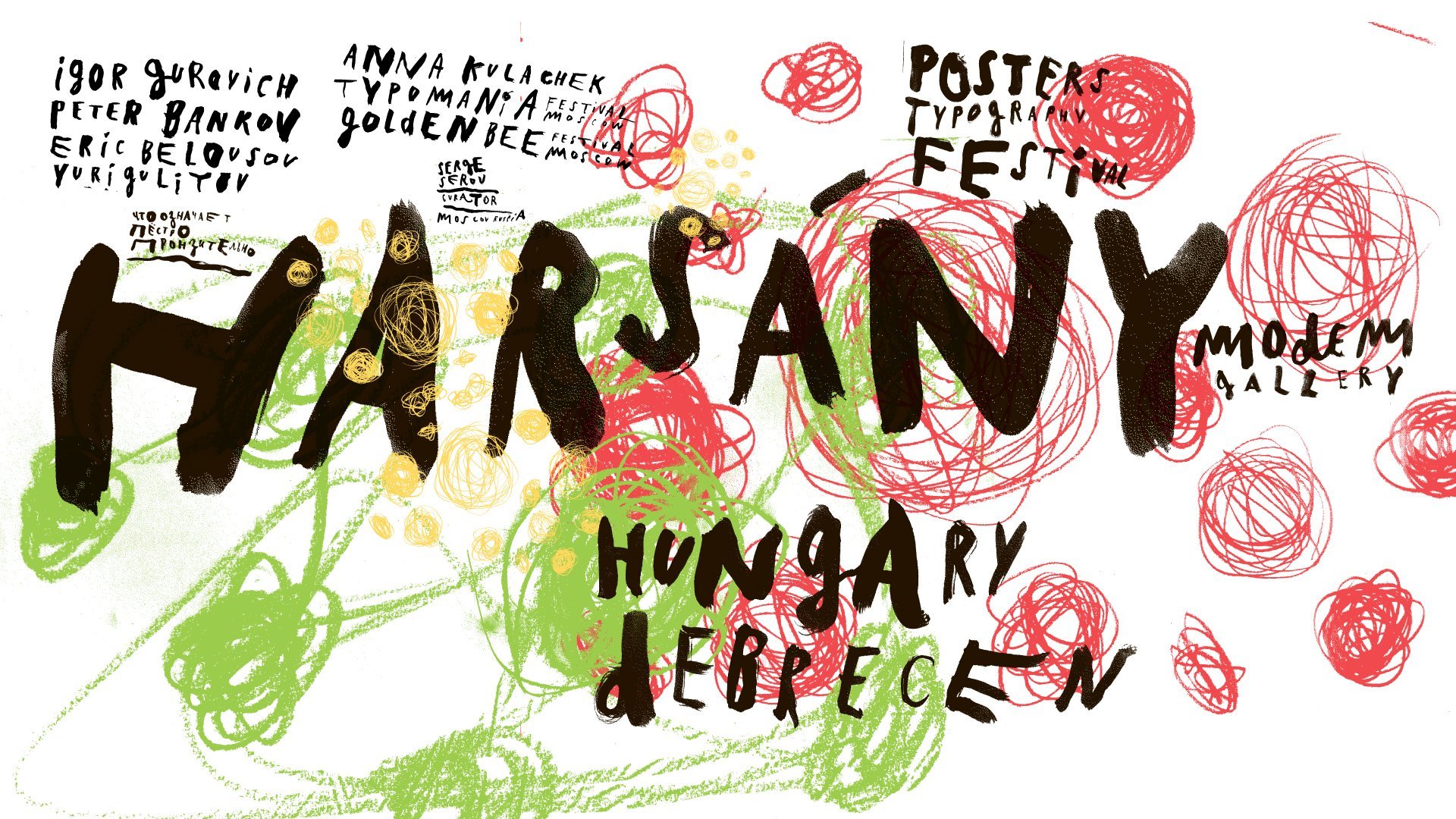 In the summer of 2019, the most prominent artists of the contemporary Russian poster art, graphic design, and typography are invited to the ground floor exhibition hall of the MODEM Modern and Contemporary Arts Centre to reveal and display the known and recognised studios and creators in the centres of the world thirty years after the regime change. Are the Russian way of thinking and mentality recognisable in the contemporary visuality? Are they interrelated with the revolutionary, modern, and propagandistic design that we know as well? How much do its loudness and crudeness meet the stereotypes expected by the West? We primarily try to find answers to these questions at the exhibition, while the works listed here show us what Russian calligraphy is about and whether Russian school or Russian design exist at all.
Schedule:
5 p.m. Curatorial guided tour with Szergej Szerov and Major Lajos
6 p.m. Performance by Yuri Gulitov
7 p.m. Concert by Igor and Ivan Bulatov
Exhibitors:
Peter Bankov, Igor Gurovich, Eric Belousov, Anna Kulachek, Dmitry Kavko
Festivals:
TYPOMANIA, GOLDEN BEE
Curators:
Szergej Szerov, Major Lajos
The exhibition is on view until 15 th September 2019.