Along the Line
2023. Jan. 01. - 2023. Nov. 01.
Exhibition from the Collection of the MODEM Centre for Modern and Contemporary Arts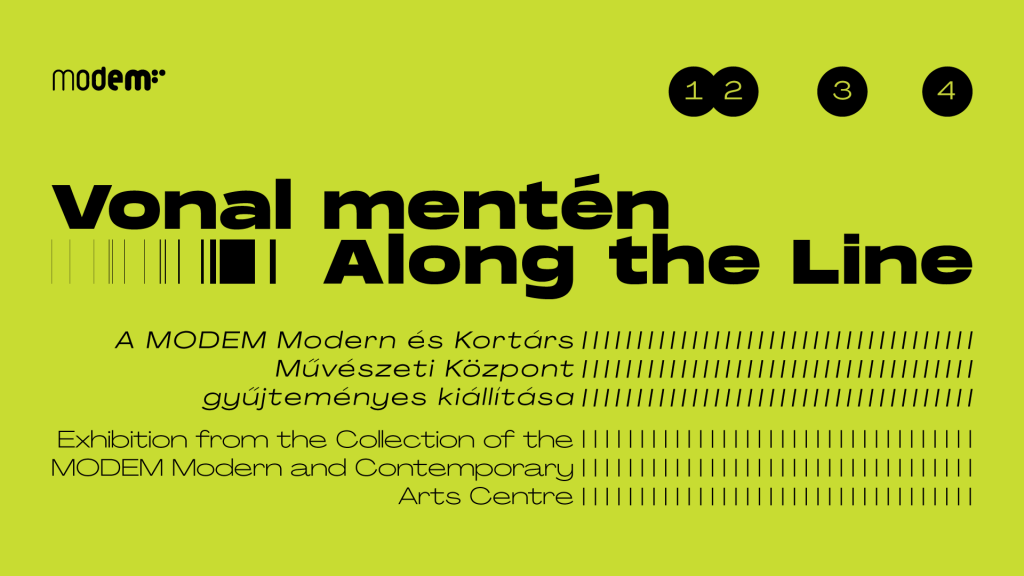 Along the Line is the permanent exhibition of MODEM Modern and Contemporary Art Center's collection, in Debrecen. The exhibition, which explores the contemporary use of the line in various media, comes into being by the curatorial selection from a deliberate and continuously evolving collection of the past 17 years including purchases of artworks and mainly donations of the International Artist Residency of Debrecen. Drawings, especially studies, had a subordinate role until the beginning of the 20th century. They could only function as sketches, but nowadays they are considered as complete works of art. The use of lines in the photos, paintings and sculptures presented at the exhibition reinterprets the idea of ​​the drawing-line. Here, it already becomes the vehicle of the artistic idea: a tool that uses the mask of simplicity, focus and ease cleverly in understanding and depicting reality.
Curator: Süli-Zakar Szabolcs
Photo: Vigh Levente